In the years leading up until 2023, Villa Hermosa and the mission have seen significant growth, development, and expansion.  Post pandemic, the school has 550 students and has reached capacity using the three floors available. 
The foundation board is working with InfoTech, a government program, to bring vocational programs to the school in the off hours and weekends in the near future.  Some of the programs include, secretarial , English language, accounting, culinary and other programs that are a good fit for the current structure. 
One of two projects that the foundation is planning is an adjacent structure that would house a machine shop and training for other trades that are not permitted in the current school due to the risk associated with these programs. The second program in the planning phase is a medical clinic that would provide basic and primary medical care for the students in the school and their families.
The Eye clinic has been a tremendous blessing to the Villa Hermosa community.  To date the clinic has provided over 90,000 visits, 15,000 procedures and restored sight to 3,000 community members.  People have come as far as the northern portion of the country to receive care at the clinic.  You can see from the patient records that the clinic is busy, space constrained and looking forward to expanding to the second floor of the current building.  An electronic medical record is also being discussed.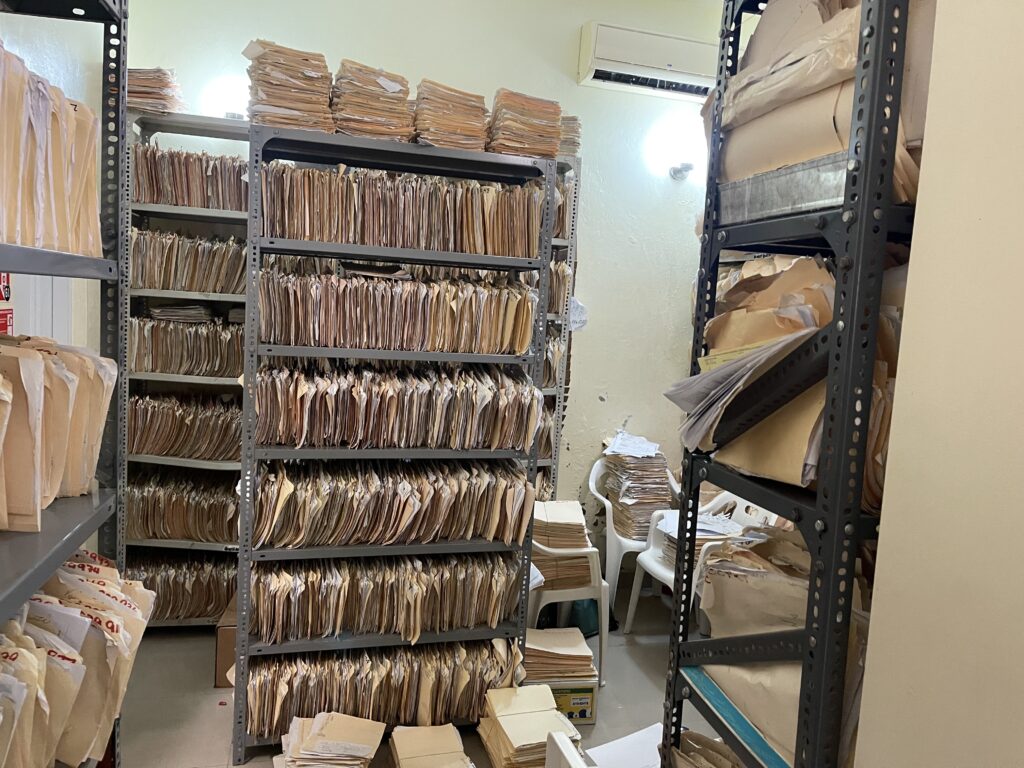 The leadership teams of the school and the clinic are a wonderful demonstration of Christianity at work in the world. Their compassion and dedication are an inspiration to me and Marge as we reflect on what the Lord has done with concrete buildings. We are grateful to World Servants because without their guidance and expertise, we would not have been successful in the development of this mission. It is aways heartwarming to visit Villa Hermosa and talk with our long-term partners about their success and plans for the future. God is working in mighty ways!
Video: Students gathered to sing the DR national anthem.