Experiences & Testimonials
Volunteering & mission trips are at the heart of our work in Villa Hermosa.
"It wasn't that I had never been on a mission trip before, […] it's just that there is something very special about the people of the D.R."

Scott Prentice, Pastor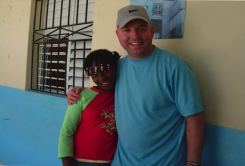 "On Mission" in the D.R.
Since my first trip to Villa Hermosa in early 2009, God has radically enriched my life by being "on mission" in the Dominican Republic. It wasn't that I had never been on a mission trip before. I have actually been blessed to have gone on several short-term trips in both North and South America. It's just that there is something very special about the people of the D.R.
Over the past 2 years, I have been richly blessed to have had the privilege of being a part of four teams that have served in one of the island's most impoverished, urban communities. These lovely people are materialistically poor, and they are also spiritually poor. They need to know God created them, in His eyes they are significant, and He longs to develop an eternal relationship with them.
Therefore, our purposes as a church in the D.R. are multifaceted:
To bring relief to those in desperate physical need.
To bring developmental aid to those in need of lasting economic stability.
To bring financial support so that children can earn a quality Christian education.
Most importantly, we long for people to experience saving faith in Jesus Christ.
Finally, as a pastor it has been thrilling to see such a large percentage of the congregation participate in a short-term trip (approx 25-30%). We have also been blessed by many from the surrounding communities joining us on these trips. It has been amazing to see how God uses these 7-day trips to powerfully impact a person's life. We have seen this on every single trip.
If you would like to learn more, feel free to contact me. God may very well like to use you "on mission" in the D.R., too!
For Christ's Glory,
Scott Prentice
Pastor
Advance Community Church
[email protected]
724-816-1106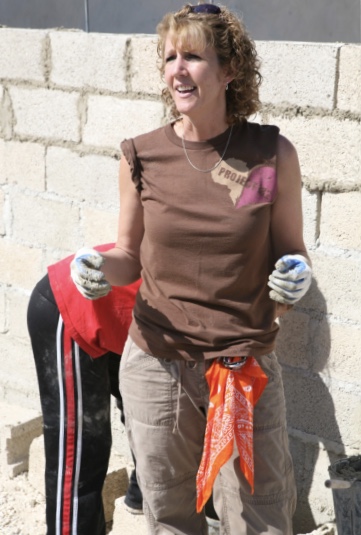 "An Amazing Journey"
My name is Barbara Schworm and I am blessed to be part of this ministry in the Dominican Republic. Specifically a community called Villa Hermosa. This ministry has truly changed my life. I've seen God work in so many ways, in the lives of the people in the DR and in the lives of those who have traveled there with me.
Basic needs such as an education, clean water, shoes, vitamins, and simple things we take for granted like toothbrushes have been provided, but more importantly we have presented the gospel of Jesus Christ to hundreds of children and some of their parents.
A medical clinic is now finished and has opened, which will enable us to further share Christ's love with this community.
This has been an amazing journey for me and I am anxious to see how Christ will continue to use me in the future trips.
If you would like more information about this ministry or would like to help, feel free to contact me at [email protected].
In Christ,
Barb Schworm